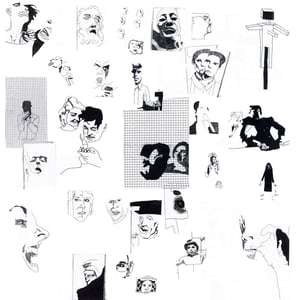 £

10.00
The Leg's new album is the second in a series of tributes to wonderful things following their last album: a musical tribute to The Forest of Dean.
The Leg is the latest project showcasing the song writing talents of chameleon fire brand Dan Mutch. Previous umbrella organizations for Dan's talents have included 'Khaya' and 'Desc'.
His trusted shipmate and fellow Legite cellist Pete Harvey is the only true survivor, apart from Dan, to feature in all three bands. Pete is a classically trained cellist and at a moments notice can perform anything from The Marriage of Figaro to West Side Story - in fact that's exactly what he does as part of the Rose Street Quartet. Pete has worked with and recorded with numerous bands and artists – the highlight being the legendary Damo Suzuki, lyricist with German pioneers Can.
The third Leg is the hard working percussionist / drummer Alun Thomas, a local character and true one off in every sense of the word. Alun has also played with Thomas Truax, ballboy, Desc and Saint Judes Infirmary.
Together they are an exotic, some would say almost tropical, mix.
The accolades of The Leg/Desc/Khaya include being championed by Steve Lamacq, John Peel and Jo Whiley. Recording two sessions for John Peel and playing live on Radio Scotland. They have recorded an album with Steve Albini, the world famous producer behind seminal recordings by Nirvana, The Pixies and P.J Harvey.
They have toured Holland, Germany and America. Their live show involves sparklers, skeleton make up and a shrunken Tina Turner voodoo doll. They received high praise in the press from N.M.E, Q Magazine and the Scotsman to name a few.
"Sonic alchemists with pop magic dancing from their fingertips"N.M.E.